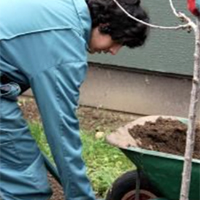 The Iffley Academy was one of the first schools in the country to adopt restorative approaches, and the application of restorative approaches principles is a key feature at the Academy.   The principles of restorative approaches are for pupils to listen to others' opinions, and to value them: to take responsibility for their actions, and to identify solutions to issues.
Pupils are empowered to bring their concerns to staff because they know that incidents will be addressed through restorative approaches, which is embedded in the culture of the school.   Pupils and staff are familiar with dealing with issues in a restorative way and instinctively use restorative language and strategies when faced with conflict, bullying and unkind words. Staff are trained in using restorative techniques, and facilitate 'mend it meetings', where pupils voice their feelings, take responsibility for their actions and consider the impact of their actions on others.
Restorative approaches practice inherently develops consideration for others, and acknowledges that everyone has a unique and valued perspective.  Pupils are given time and space to reflect on their actions, and this focus on empathising with others and the development of emotional intelligence is essential in supporting our inclusive ethos.